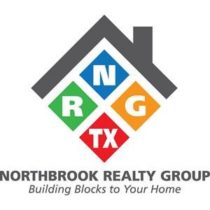 My name is BJ Stayler (short for Betty Jo). I was born in Orlando, Florida but moved to Midlothian, Texas when I was 8 years old. Although the beach is my first love, I love Texas. I graduated from Midlothian High School in 2001 and became a nurse in 2009. I transitioned into Real Estate in 2019. I love my job. Handing my clients the keys to their new home is one of the best feelings ever! I decided to get into real estate because I needed a change. I was working 65+ hours a week as a nurse and I wanted to be able to spend more time with my family. I was very intimidated at first because I was used to making a steady income based on hourly pay. I made the leap anyways and I'm so glad I did. I have 3 children- two boys age 17 & 9 and a girl who is 16. My children are my inspiration. I want to show them that they can do anything they set their mind to with had work and dedication.
I love getting to know new people. I remain friends with most of my past clients. The relationships I build with them and their family while helping them with the home buying/selling process is very important to me. I am a huge sports fan. I love my Dallas Cowboys and the UFC! On Saturday nights you can usually find me at home with my family watching the UFC fights. I am also a huge movie buff so when I'm not working or at my kids sports events, I like to go to the theater and prop my feet up with a big bag of popcorn, Cherry & Coke Icee and some chocolate covered almonds. I'm a pretty simple girl. I could eat seafood everyday. My uncle was a commercial crabber in Florida so seafood was an everyday meal for us.
I strive to provide the best service possible for my clients and make the buying/selling process as smooth as possible for them. I want to make sure they have a good experience because it is such an exciting time in their life. My job is to take the stress for them and I am more than happy to do so.
---
Contact Details
---
Send a Message