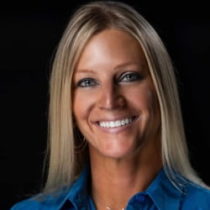 Hi I'm Dana Williamson and you can call me the "Soccer" Realtor, all kidding aside, my two passions are following my daughters as they practice/play soccer and Real Estate. It is difficult at times trying to balance both but I always make it happen.
I have been a Realtor in Texas for eight years. I was raised in South Texas near Corpus Christi and yes, I love the beach! From there I have moved to several cities Denver, Colorado, Omaha Nebraska and Albuquerque, New Mexico. However, Texas is my home state. I have always been interested in learning about the whole process of buying and selling homes. I love touring and helping clients find their perfect home. If its buying or selling I have thorough experience with both.
Interesting facts, I moonlight as a dental hygienist at my Husbands dental practice, and I love Grapefruit!
So, if you are looking to Buy, or Sell I would love to be your Realtor.
---
Contact Details
---
Send a Message