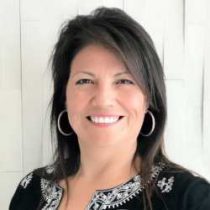 Laura Diaz is a Bilingual Real Estate Associate with a strong Mexican-American upbringing.  As a Native Texan, Laura brings a unique resource to the real estate market. Living in the suburbs of North Dallas she has had the opportunity to watch it grow and see a bigger, better Dallas area today. She has worked within the industry in construction, as a remodeler for homes.  Her sales background and training from an early age are responsible for the discipline, attention to detail, and follow through she brings to her work.
When not working, Laura enjoys being outdoors jogging, riding her bike, riding horses and taking pictures of nature.
Laura has two sons and a beautiful granddaughter.
Her youngest son  serving in the military has brought a unique understanding into the needs of military families, with her certification in the Military Relocation Program (MRP).
---
Contact Details
---
Send a Message