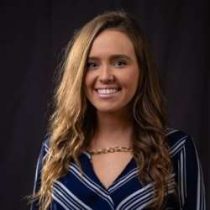 Passion for Real Estate and the Arts, these words best encapsulate Taylor Pendleton's zeal for both her professional and personal life. Graduating in 2016 from Wylie High School she is following in the footsteps of her Mother Tanna Pendleton into Real Estate. Over the years she has been able to closely watch how her mother works at her craft in creating Real Estate deals from inception to completion. Taylor has been able to capture this knowledge and motivation to help her jump start her Real Estate career.
She will be focusing on Apartment Locating as well as Residential Real Estate while teaming up with her Mother under their brand Benchmark Realty Group.
Taylor has a passion for the fine arts and is a modern abstract artist, she also runs a blog Happily ever Crafty, where you can find artist tips, resources, tutorials, techniques, and crafts. She loves her Family, and Puppies. In her free time, she loves to travel and see the world!
---
Contact Details
---
Send a Message